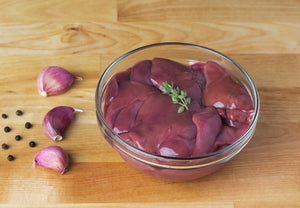 Kentucky Proud Free-Range
Delivered Frozen, Proven Sealed for Freshness
Non-GMO 
Antibiotic Free and Hormone Free 
Processed at USDA Approved Location
All chickens are pasture raised, curiously free to roam on their own through the grasses and fields to hunt for all the bugs and weeds, rocks and grit, and whatever their hearts desire. We maintain transparent operations on our farm - no secrets, just good practices - something the big corporations can't give you. Our chickens have access to a local, organic, high quality, grain feed and continuous flow of fresh water.